1. Download a document (XML)
On the main page in part of the digital signature menu, you will see as below.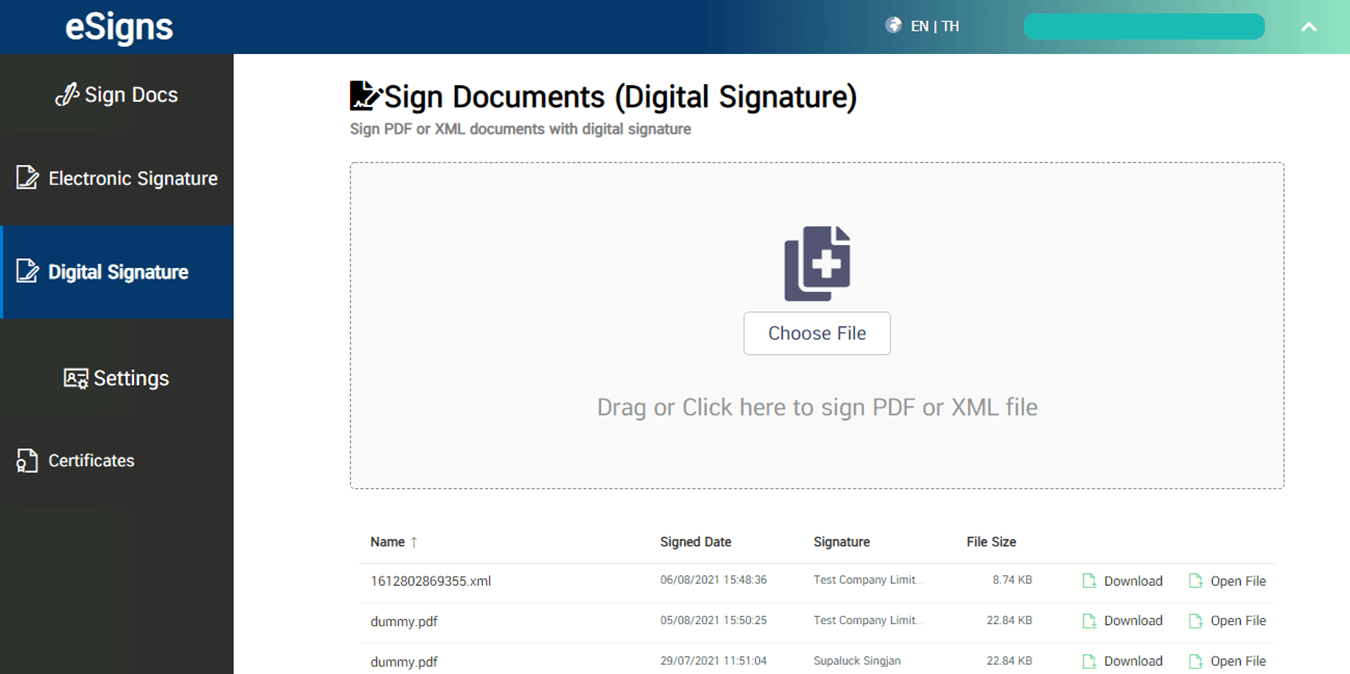 At a XML file that you want to open. Please click on the "Download".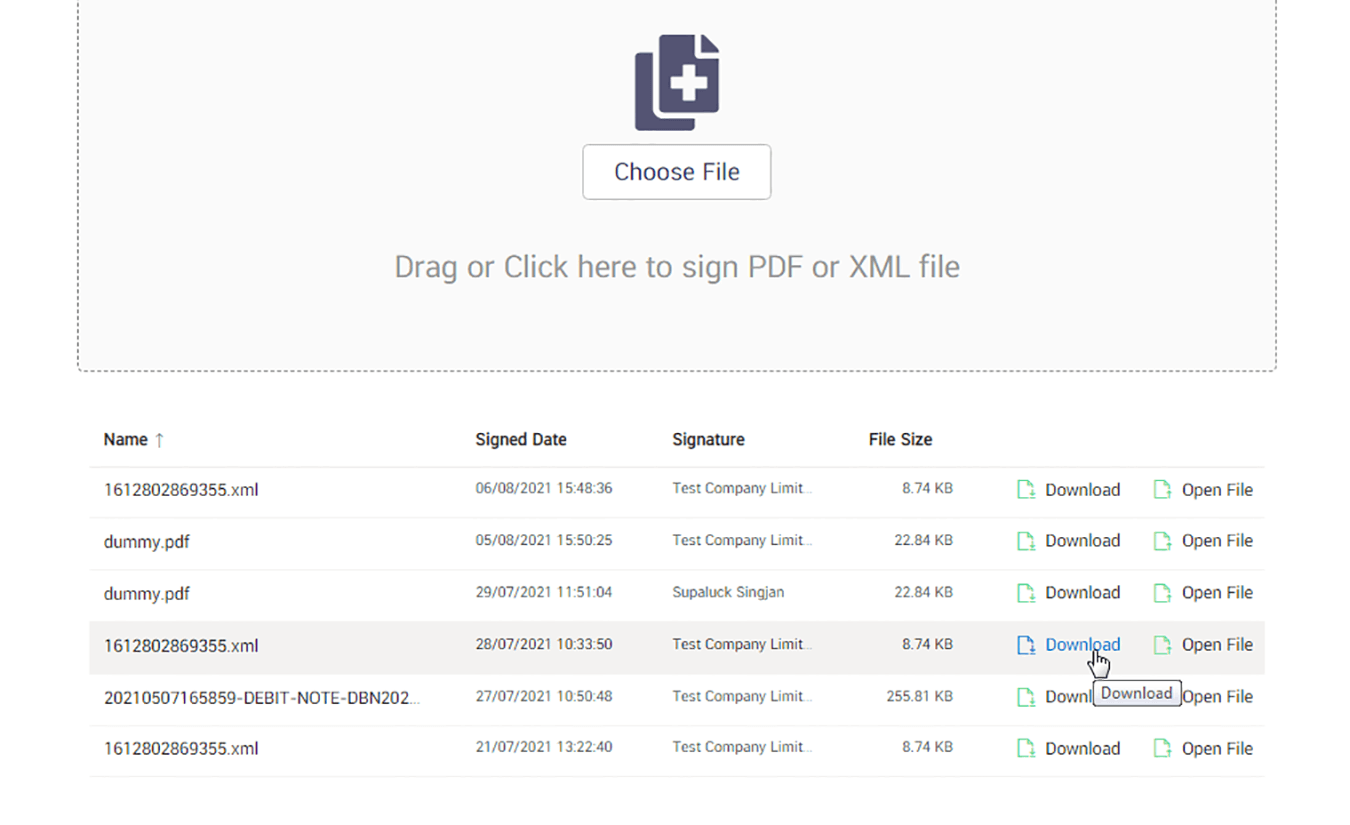 2. Open XML file is Downloaded
You can use any a text editor software for open it. In the below we use the VS code (Visual Studio Code).